An Innovative Guide to Innovation Living Sofa Beds

An Innovative Guide to 
Innovation 
Sofa Beds
When choosing a sofa bed for your home, there are a number of factors that will affect your decision. Size, style, materials, colours, ease of use – these are all things that you will no doubt want to consider.
The Innovation sofa bed range has it all. These classic and contemporary designs have been inspiring fans of great furniture design for decades, and are as popular now as they have ever been – here's what you need to know about this world-class furniture collection.
What Are Innovation Sofa Beds?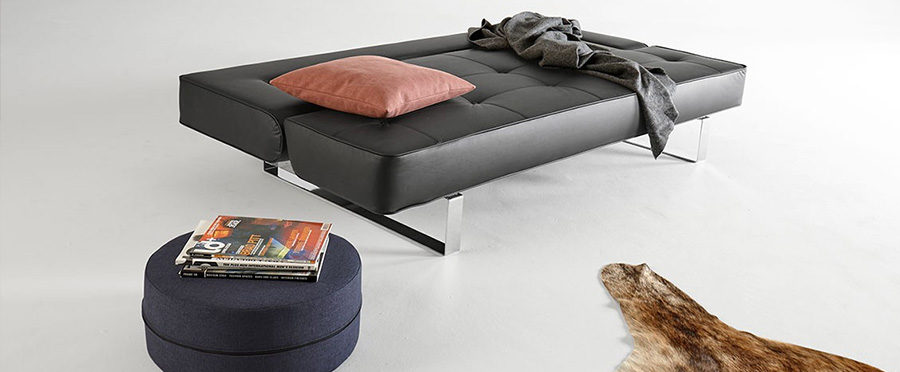 Denmark based Innovation A/S started out in 1971 manufacturing bean bags, but the founder, Fleming Hojfeldt, soon shifted the manufacturing focus to futon furniture.
Per Weiss has been the principle designer at Innovation for over 25 years. Per has developed a knack for creating designs that are an amalgamation of concepts used by the great Scandinavian furniture designers of the 20th century and the best of modern trends.
These designs soon caught the attention of customers from around the world. The first factory opened in Denmark, but other factories soon followed in the USA and then China, and by the early 1990's Innovation had established itself as a global brand.
A Wide Range of Styles
The company has become popular for its fashionable ranges of furniture. These include One Room Living, a futon range for the young urban set, and IStyle, which consists of sit-and-sleep furniture in a wide range of styles.
One of the reasons it has stayed so popular is because of its focus on quality and comfort. In addition innovation prides itself on being an environmentally aware company, part of which is a zero waste policy. Currently, the company exports to over 40 countries, and each year its range is overhauled so that it continues to evolve.
Multifunctional Day Night Convertible Sofas are the most versatile items in the collection. Whether you want a sofa or a bed these models are the ideal choice because they are so easy to convert. They are part of the IStyle range, and are offered with a modern palette of colours to choose from as well as various types of textiles.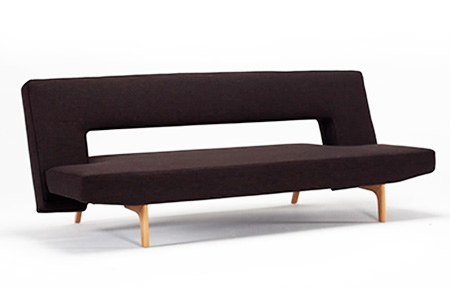 The Multifunctional UNIQUE Sofa Beds are also in the IStyle range. Ease of use is important to these items, which comprise seven models from large single to the full size double. They are also incredibly comfortable when used as either a sofa or a bed because of their firm support.
The Multifunctional Compact Sofa Beds provide a true space-saving solution for modern life. Two models are available and both are double size, they are called Tjaze Deluxe and Cubed Deluxe. They come with pocket-sprung technology, like the others in the IStyle range, and this system provides good support for the neck, shoulders and back. Like most Innovation models they have an attractive modern look.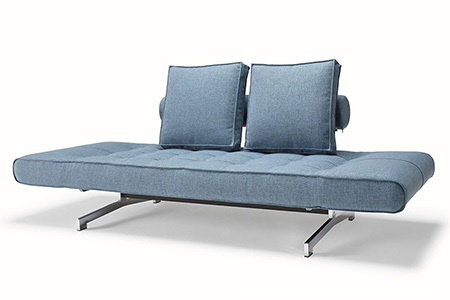 Multifunctional Day Beds also has two classic models, and have been designed for ease of use. Both can function as either a small sofa for reading or lounging or a single bed. The Multifunctional Day Beds can also be easily made into Chaise Lounges, and are stylish and comfortable items for anywhere in the home.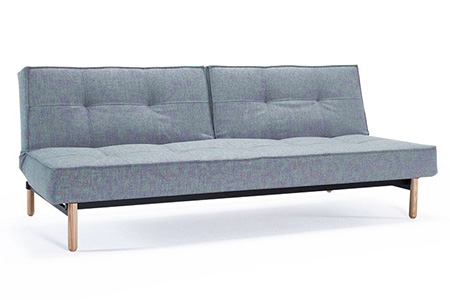 Multifunctional Modular Designs provide a lot of choice. They consist of sofa beds, chairs and loungers, and also various sizes so you can find the right size for any space in your home, so well worth having a look.
So Much to Choose From
As well as the sofa bed models included above, Innovation has chairs, loungers, cushions and many more functional sitting and sleeping items to choose from and always made in eye catching colours. The ranges are characterised by high quality, style, comfort and ease of use, so try them yourself and enjoy the best in sofa bed design.